In Japan, one can purchase dogs and cats at pet shops or other forms of stores. But as a consequence, many dogs and cats are abandoned each year and are taken to shelters. These animals are as lovable as any pet sold at stores, but there is no means to tell people about their appeal.
That is why we set up a simple solution with which anyone can participate.
We named it the "Wall of One." The project allows people to lend their Facebook-wall to the shelter dogs and cats.
The number of participants was far beyond our expectation, and the appealing posts of the animals quickly amplified on Facebook.
In just a week, more than half of the animals from the campaign, found new families and homes.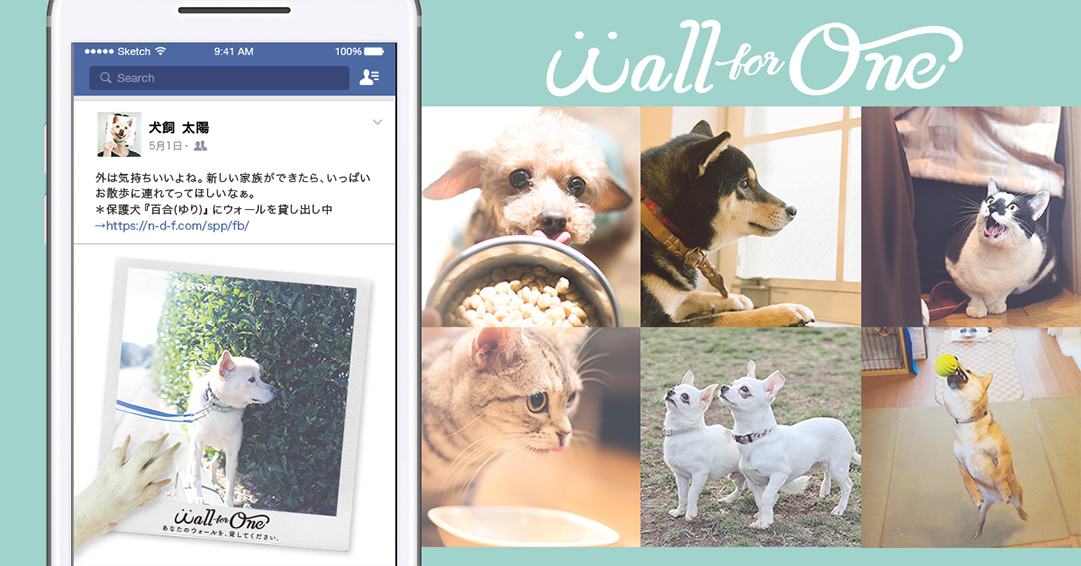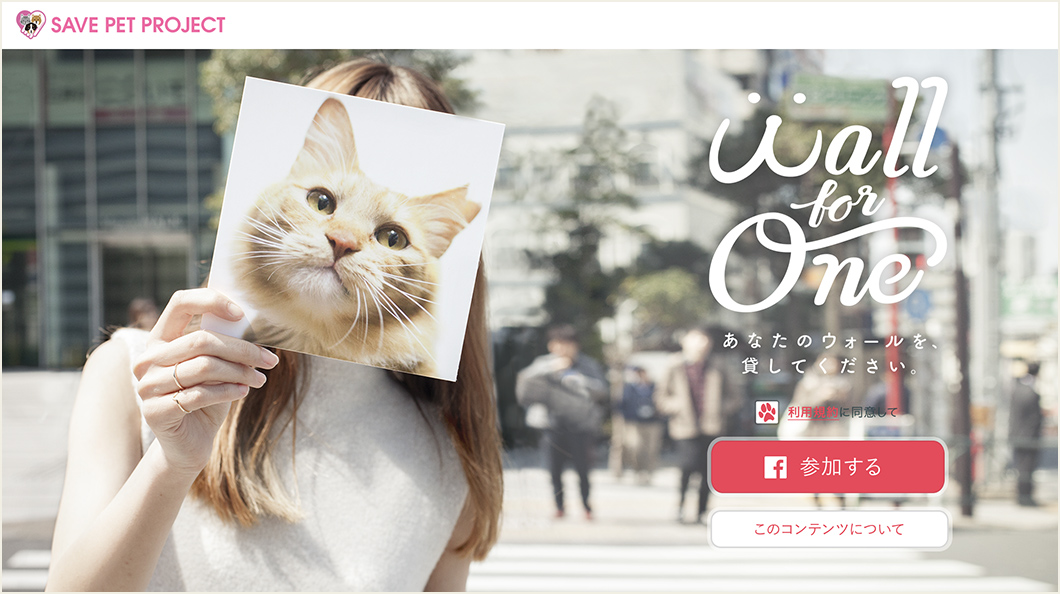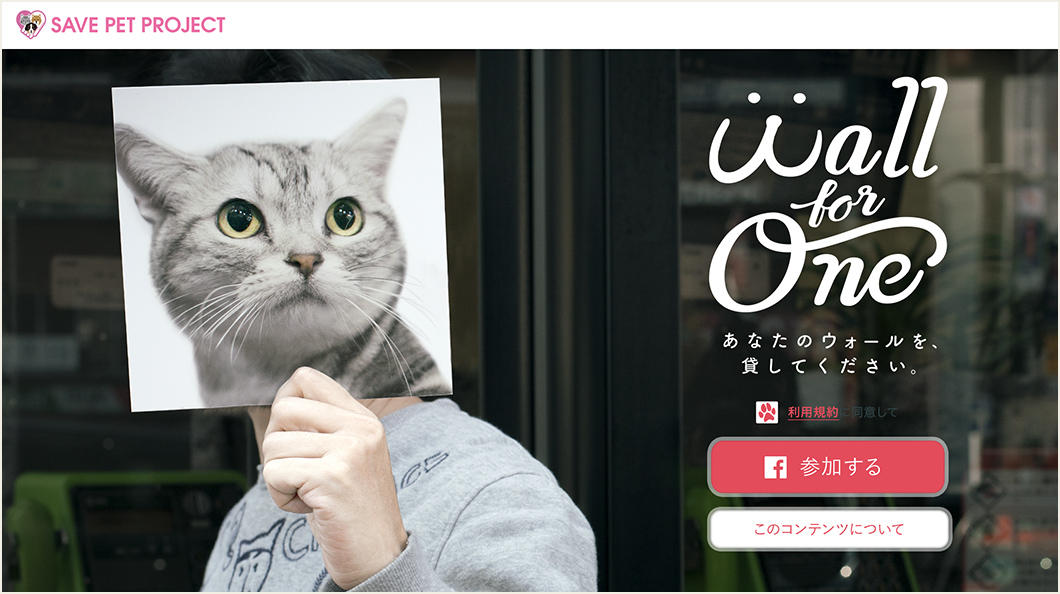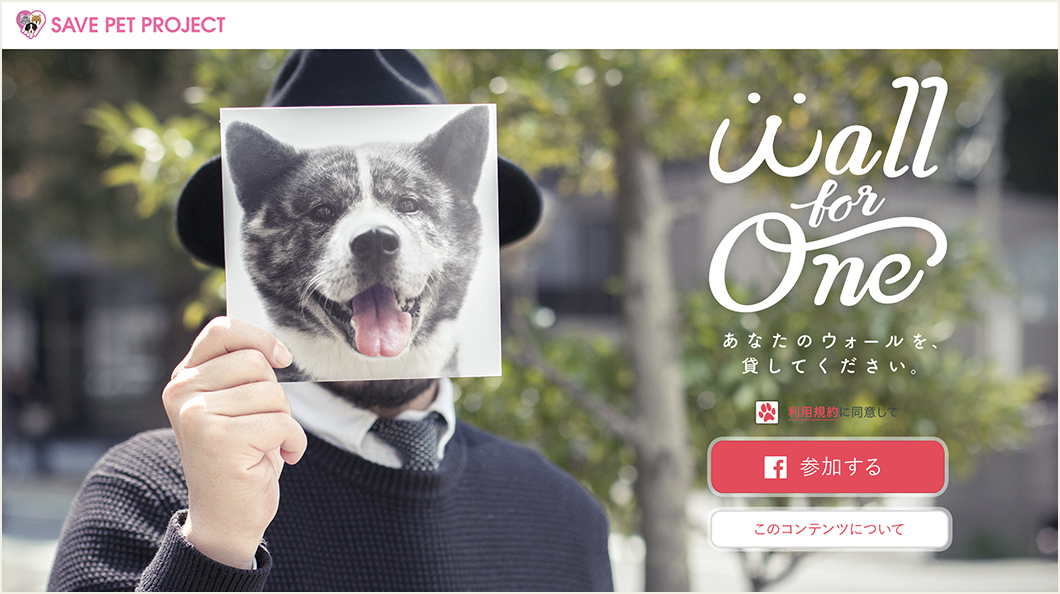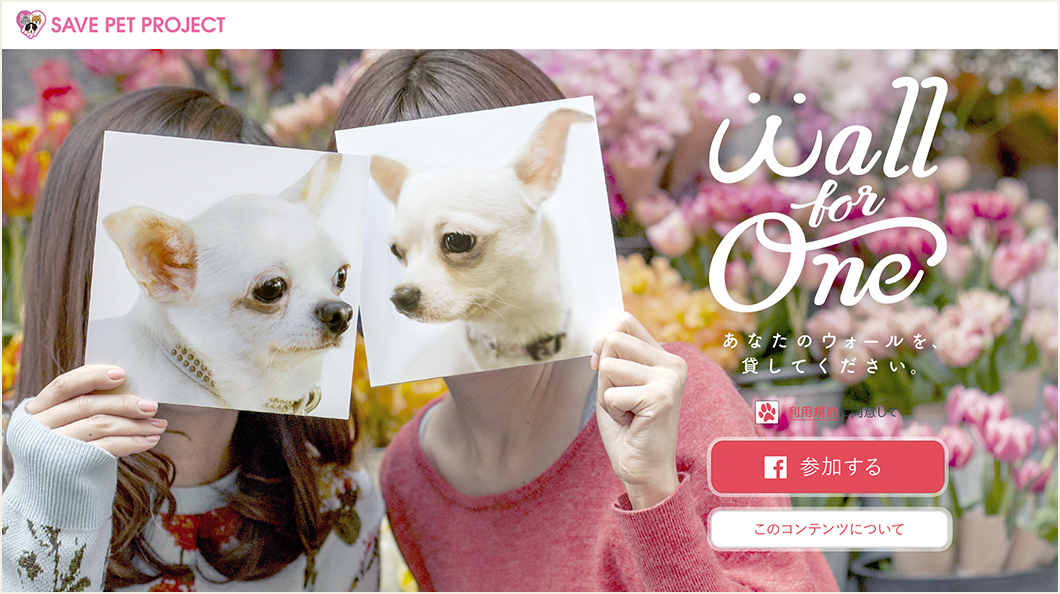 136

K

# of posts of shelter dogs and cats
203

K

people visited our campaign page
3

MM+

social impressions generated