Using a unique philosophy, called Humankind, beacon communications' mission is to create communications that are capable of changing human behavior, or in other words help our partners' consumers to connect and purchase their brands. Humankind is based on a thorough understanding
of the human psyche, with particular focus on qualitative understanding of consumer trends and characteristics. To be able to achieve this level of understanding of the Japanese consumer it is vital that Beacon be able to collate and analyze large amounts of consumer data, which would include personal data.
With the rapid advancements in technology in recent years, to manage information we hold safely and properly is one of the most important matters in corporate management. We acknowledge the importance of protection of personal information we are entrusted with, and hereby set and obey the principles of our protection of personal information. In this way, we intend to contribute to brand-building without breaching trust of our advertisers and consumers.
1.We will implement security control measures to ensure that Personal Information we posses are not accessed illegally, leaked, lost, or damaged.

2.We will establish a consultation office for inquiries, complaints and consultation about Personal Information and respond in a sincere manner.

3.We will comply with all laws, government regulations and directives set by the government concerning Personal Information Protection.

4.We will establish a management system to protect Personal Information and continuously improve the system.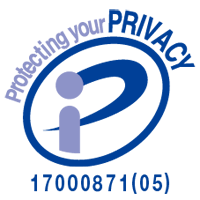 Established:April 1, 2005
Modified:February 15, 2011
beacon communications k.k.
Managing Director and Representative Director Floriane Tripolino
Personal Information Consultation Office (Inquiry and claim counter)
JR Tokyu Meguro Building (Reception: 12F), 3-1-1 Kami-Osaki, Shinagawa-ku, Tokyo, Japan 141-0021
TEL:+81 (0)3 5437 7200 FAX:+81 (0)3 5437 7211
E-MAIL: Email Personal Information Consultation Office >
Name of Authorized Organization and Where to Contact to Register a Complaint
Personal Data Protection Complaint Helpline: 
Japan Information Processing and Development Center
Address: Roppongi First Bldg., 1-9-9, Roppongi, Minato-ku, Tokyo 106-0032
TEL: 03-5860-7565 or 0120-700-779